Our #1 requested project estimates are for patios! We are often asked about the average size of a patio, but there is no standard size or shape-- each project is unique. We handle each patio project on an individual basis to make sure that you are getting the patio that's perfect for you.
When it comes to getting a proper estimate for a concrete patio, there are several factors to consider. Before we can finalize a quote or design for your project, we will need to answer a few questions!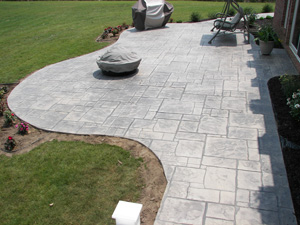 How do you intend to use the space?

Will the patio be used for sun bathing?
Do you need a bigger area to entertain family and guests?

What sort of lawn & patio furniture do you expect to use?

Will you have tables and chairs?
Do you want an area for a grill or fire pit?
Do you want a gazebo or other covered area on part or all of your patio?
We have extensive experience in designing and installing both stamped concrete patios and decorative patios, and can easily adapt your landscape into the perfect area for relaxing or socializing. We go beyond the standard square patio to offer you a unique design that uses both clean lines and elegant curves to best suit your landscape and patio needs. We also use the best high-quality materials available, assuring you that your patio will last for years to come.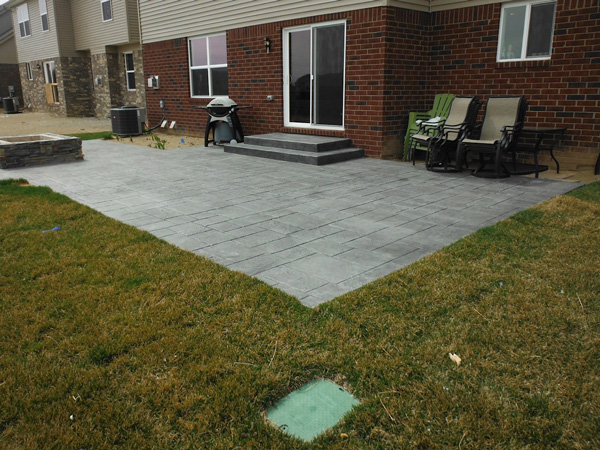 Our stamped concrete patios allow you to achieve the look of natural stone, pavers, or even wood. Stamped concrete patios offer a wide range of benefits beyond their visual appeal, including quick installation, cost-effective value, durability, and low-maintenance requirements. We offer a wide range of stamp styles and color options to enhance your landscape and architecture.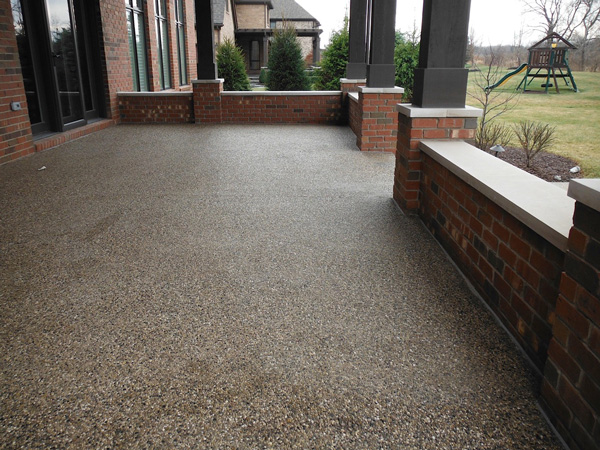 Our decorative concrete patios offer a range of customizable looks including exposed aggregate and colored concrete in a variety of shades, from natural to vibrant. These patios are sealed to provide a durable finished product that will look great for years.
Contact us today to learn more about our concrete patio services.