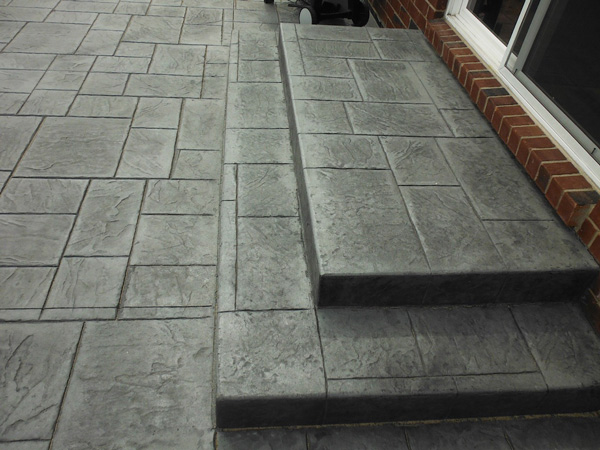 Does your project need surfacing on multiple levels? Not a problem! At Ferrazza Cement Construction, we are well-versed in handling even the most complex of projects. There are many reasons you might require steps be incorporated into your design; to act as an entryway, to reach different elevations, or even to navigate landscape terrain. Our concrete steps give a project a more elegant, completed look than that of wood steps and are more cost-effective than stone, and with less upkeep! We pour your steps onsite, ensuring that they meet the unique requirements of your landscape.
We offer concrete steps that are created using the same care, effort, and dedication we use to create our high-quality concrete patios, driveways, and other projects. We take the time to ensure that each concrete step's face and other surfaces are properly stamped and expertly detailed to produce the stunning results you expect. In addition to the beauty of our concrete steps, we reinforce all of our steps with ½" steel. This ties your steps together and strengthens them.
From conception to installation, we'll be there to see the job through. Contact us today to discuss your concrete step project.