Coming home after a long day should be a relaxing experience. When you walk to your front door, do you see an elegant homecoming or a stressful, cracked and battered one? Ferrazza's custom concrete walkways are designed to provide a beautiful, functional, and, most of all, welcoming experience. A properly designed and installed concrete walkway not only completes the function of your home but also creates a beautiful statement!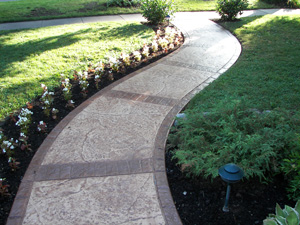 Concrete vs. Other Materials
Wood: Concrete does not require the time-consuming upkeep that wood needs. With concrete, there is no need for frequent sanding, refinishing, or replacement. We offer several wood-paneled stamps to mimic the look of a wood deck without the intensive upkeep.
Brick Pavers: Brick pavers may look nice, but weeds, moss, and lichens grow quickly between them in the gaps. Stamped concrete can mimic the look of pavers without the need for weeding or the need for frequent leveling.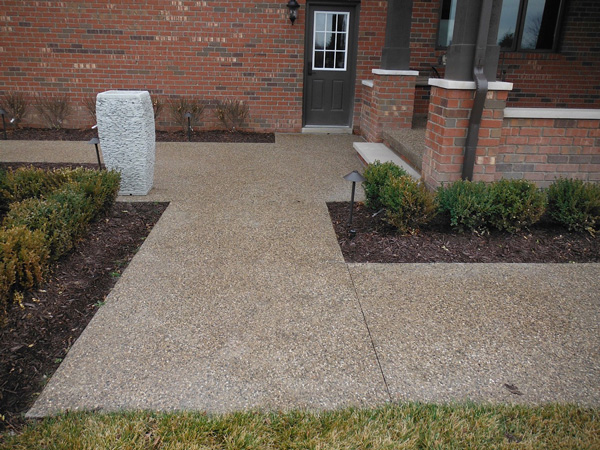 Whether you're looking for a pathway to your front door, a stylish sidewalk or garden path solution that complements the layout of your yard, or a safe and affordable walkway to your pool deck or patio, we've got you covered. Our concrete walkways can feature beautiful, decorative stamping and custom colors to compliment and enhance your landscape and home. Walkways are just as important to us as your pool deck or patio project, and it shows. We ensure that the same attention to detail used to create any large scale project is used to design and install your concrete walkway.
We offer both straight and elegantly curved walkways that truly make a statement. Contact us today to learn more about our concrete walkways.