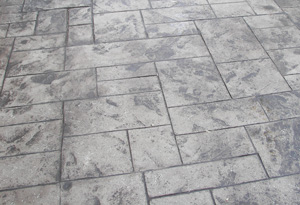 Stamped decorative concrete can be used to mimic a variety of realistic textures and designs, from cobblestone to wood planks to slate slabs and many other patterns! Our stamped decorative concrete services are ideal for a variety of projects, including patios, driveways, walkways, and more.
We utilize a proven process to create the most realistic-looking products at a fraction of the cost. Learn more about this low maintenance, durable option on our Stamped Concrete page.
Contact us today for more information about the benefits of our stamped decorative concrete.