Decorative concrete is a fast, inexpensive, and beautiful alternative to brick pavers, stonework, and even wood! Decorative concrete can be poured to create customized patios, driveways, walkways, steps, floors, and more. With over 30 years of experience, we can create a beautiful home or office project that is durable, low maintenance, and cost-effective.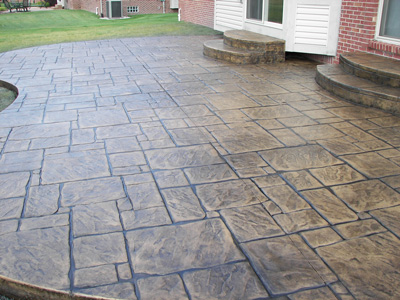 We offer a wide selection of decorative concrete options. Our decorative concrete services are ideal for a variety of projects based on your goals and needs.
We are your source for high quality concrete construction. Contact us today to discuss your decorative concrete project!